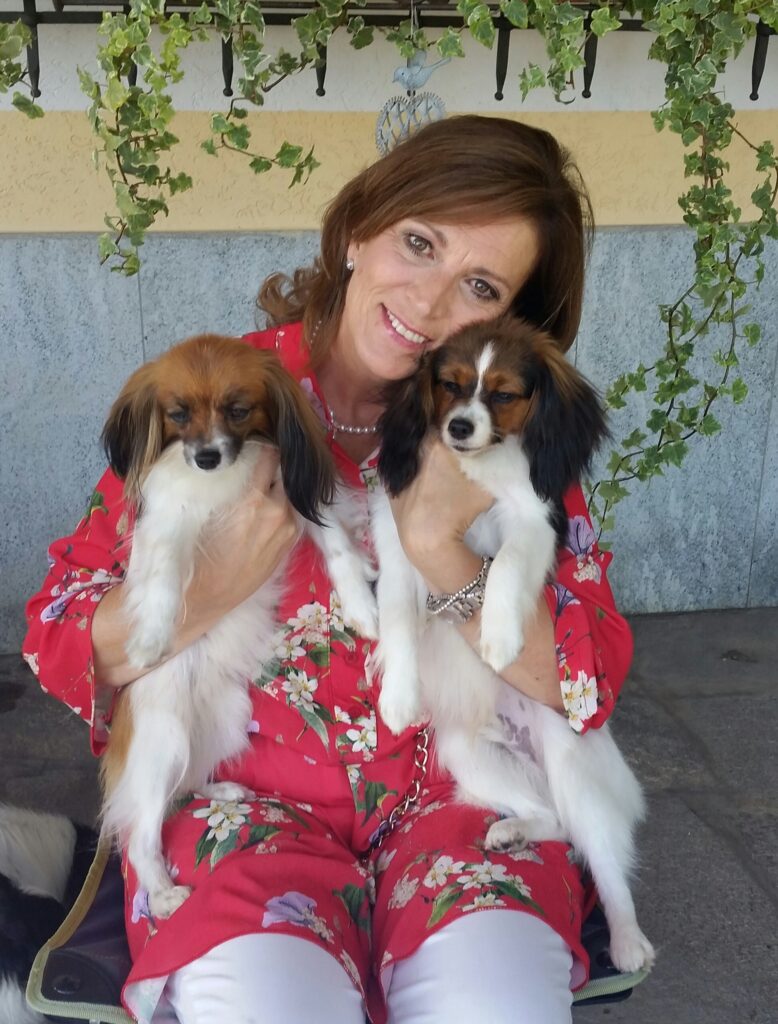 'Delle Lande di Insubria' is my breeding of Papillon and Phalène and is dedicate to my beloved and ancient land: the Insubria, region between the river Po and the pre-alpine lakes of northern Italy. All began here, on 2004 with my first Papillon named Tappo, a thunderbolt for this breed still little known in Italy. The beautiful versatility and the joyful character of this small Spaniel gave way to the entrance of other specimens; they satisfy my sense and culture of beauty and dynamism, I am an architect with an artistic training behind me.
6 years ago I began to discover the primitive origin of Papillon's breed, the ancient and fascinating Phalène, appreciated and breeded in northern Europe.
After a period of study and contacts with famous kennels arrived from Norway my first, wonderful Phalène: Scarlet Dahlia.
It began my strong desire to raise professionally both the breeds. In the meantime some of my dogs won and go on winning prestigious competitionswith my great satisfaction and pride,thanks to a careful selection of my specimens in terms of beauty and genetically optimal health.
I would like make known my little kennel, officially recognized by Enci/Fci. My dogs live indoor as members of my family with a large green space at their disposal.
I love spending my time taking care of them, socializing when they are puppies in order to offer them the maximum well-being and longevity.
I have many expectations for my new generations, who knows me deeply appreciates my wonderful Papillon and Phalène and me.
Link to my interview: the Delle Lande di Insubria kennel and the Papillon and Phalène breeds